Register Now for Your Sprouts Workshop!
Go Green or Go Home
For health-conscious people interested in learning how to get fresh vitamins and minerals from plants you grow right in your own home, all year round! *$50*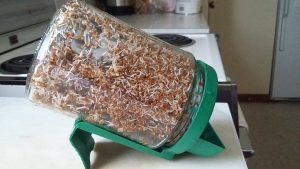 During this two-hour workshop (1-3pm), you will learn about sprouting, a healthy and easy way to incorporate vitamins and minerals to your daily meals all year long. We will help you understand what sprouts are and why they are important in your diet, as well as how to sprout your own seeds.
Benefits of participating to a sprout workshop:
– Bring awareness to the way you eat ("You are what you eat!")
– Learn how to incorporate more nutrients into your daily meals
– Receive a starter kit, to grow your own sprouts
– Open up your taste buds to different sprouts, textures and tastes
– Nuts, grains, seeds, learn what to do with them and why they are good for you
– Learn about soaking, the first step of sprouting
– Share an enriching experience with other health-conscious people
"You're both credible, professional, trustworthy, experienced, good teachers…a wealth of knowledge!"
K.F., Keansburg, NJ
This workshop includes:
– Welcome and presentation.
– A group meditation with Virginie
– What sprouts are and why they are good for you
– Soaking and other sprouting steps
– Nuts, grains and seeds, sprouting chart
– Your sprouting starter kit
– Q&A session with Virginie and Mary
– Presentation of our latest events and upcoming programs
Practical details:
– Saturday December 2nd, 2017, 1:00 pm. Please arrive a few minutes early.
– Rumson area, address TBD
– A two-hour workshop dedicated to sprouting and your wellbeing, that includes health-conscious tips as well as Q&A sessions with Virginie and Mary
How to register? Register byTuesday 11/28
1. Send an e-mail with the subject "Sprouting workshop" to the address: touchtherapeutic@outlook.com with your name and number of participants.
2. Your registration is subject to availability and a confirmation e-mail will be sent to you.
3. Payment of $50 by check or Venmo, payment details will be sent in email confirmation.
4. Your registration is effective after confirmation of your payment.
A proper diet is part of the 5 points of yoga for a healthy lifestyle.
Be the change you want to see in yourself!
We are looking forward to seeing you!
Mary & Virginie
Mary Flynn (USA), Licensed Massage Therapist, has a down-to-earth approach that encompasses the body and mind as a whole.
www.facebook.com/touchtherapeuticandsportsmassage/
Virginie Ligot. Yoga teacher and coach in emotional balance. (Belgium) Virginie guides highly-sensitive women through yoga, to be their light and happy selves.
www.facebook.com/yogaemotions/