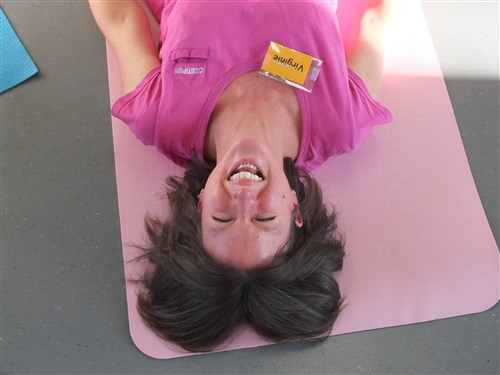 Since 2015, I have been teaching 

Laughing

 classes – a.k.a. 

Laughter

 

Yoga,

 and I have seen firsthand the benefits of bringing back 

laughter

 into our lives.
It is a powerful stress-relief agent and it awakens our inner child!
Being in the moment has never been more easily achieved than through Laughter Yoga! – Virginie
Laughing can give our immune system a boost, ease pain, relax arteries, improve sleep, reduce overall stress and develop healthy social interactions*.
 

How does it work?

Laughter

 

Yoga

 is done in groups with easy-to-follow 

laughing

 and breathing exercises, playfulness and hand-clapping.

It is based on the belief that voluntary laughter provides the same benefits as spontaneous laughter. The session ends with a calming relaxation.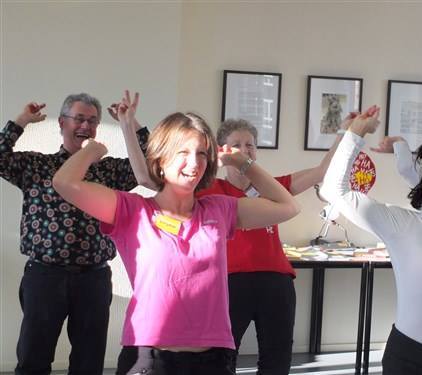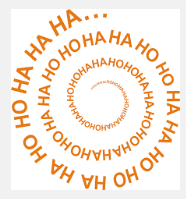 Other benefits of Laughter Yoga
Additionally, Laughter Yoga has been reported to promote*:
– TEAM BUILDING: 

Laughing

 begets trust and creates a bond between participants.
– POSITIVITY: L

aughter

 provokes 

laughter

 and sustains a positive mindset on the long term, especially when practiced regularly.
– STRESS RELIEF: 

Laughing

 for no reason gets you out of your head eventually and allows for deep physical and emotional relief.
Classes on demand – Groups of 6+ participants
This activity, intended primarily for adults, is ideal for birthday gatherings, professional team building, wellness and mindfulness workshops and activities, or simply to bring a positive vibe to your next event!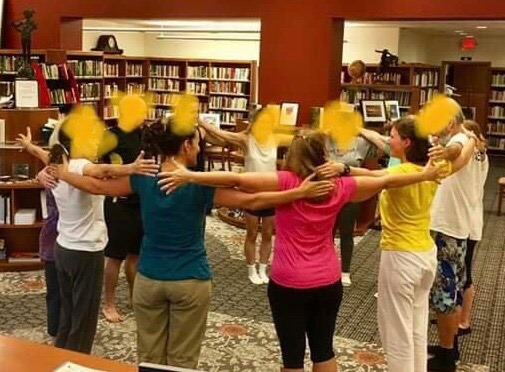 *Disclaimer: Laughter Yoga is not intended as a substitute for medical treatment nor any kind of therapy. The above-listed benefits are given for informative purpose only and are not binding. Neither Virginie Ligot nor any of its partners, including and not limited to the facilities where classes are taught, can be held responsible for any claim regarding the pursuit of these or other benefits. Always consult your physician before beginning any exercise program.